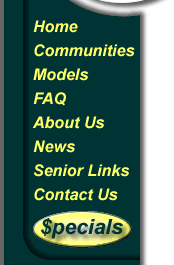 Upcoming Events
---
September

~9/7 7p-11p: Sam Hunt Concert @ Midflorida Credit Union Amphitheatre in Tampa
~9/9 10a-3p: Tampa Bay Women's Expo @ 4800 US Hwy 301 N in Tampa
~9/9 7p-11p: Godsmack Concert @ Midflorida Credit Union Amphitheatre in Tampa
~9/16 10a-2p: Lions Club Fall Festival @ 5827 Dean Dairy Rd. Zephyrhills
~9/16 12p-3p: Constitution Day @ 15602 Pioneer Museum Rd. Dade City
~9/16 11a-12p: Goat Yoga @ S Farms in Dade City
~9/23 10a-4p: Cracker Country Museum Day @ 4800 US Hwy 301 N, Tampa
~9/23 3p-7p: Dessert Wars @ 4800 US Hwy 301 N, Tampa
~9/29-9/30 10a-5p: Tampa Bay Boat Show @ Florida State Fairgrounds
~9/29 7p-11p: Shinedown Concert @ Midflorida Credit Union Amphitheatre in Tampa
~9/30 9a-2p: Gardenfest @ 102 N Palmer St. Plant City
~9/30 2p-8p: Mossy Hollow: A Market of Drear & Wonder @ 1501 W. Hwy 60 Plant City
~9/30 7p-11p: Eric Church Concert @ Midflorida Credit Union Amphitheatre in Tampa
~9/30 9a-6p: Fall Festival @ 17187 Lake Iola Road in Dade CIty
~Every Monday 7p-9p Monday Night Trivia @ Dade City Brewhouse 14323 7th St. Dade City
~Every Tuesday 1p-3p: Food Bank @ 1st Baptist Church, 37511 Church Ave. Dade City
~Every Tuesday 3p-4p: Chair Yoga Class @ 7745 Gall Blvd. Zephyrhills
~Every Thursday 8p-11p: Karaoke & Ladies Night @ Dade City Tap House 37916 Pasco Ave
~Every Friday 2p-6p: Food Bank @ 1st Baptist Church, 37511 Church Ave. Dade City
~1st & 3rd Saturday 8a-11a: Community Yard Sale at Dade City BBQ & Ice Cream Company at 14910 US 98 Bypass
~1st Saturday of the month 10a-3p: Dade City Market Place in Downtown Dade City
~1st Saturday of the month 12p-4p: Dade City Cruise-in in Downtown Dade City
~3rd Saturday 9a-2p: Main Street Market in downtown Zephyrhills
~3rd Saturday 3p-6p: Strawberry Classic Cruise-in in downtown Plant City
For more local events, check out the following websites:
Zephyrhills: https://www.zephyrhillschamber.org/events/calendar/2023-09-01
Dade City: https://www.dadecitychamber.org/events/calendar/2023-09-01
Plant City: https://www.plantcity.org/events/calendar/2023-09-01
Florida State Fairgrounds/Tampa: https://floridastatefair.com/events/month/2023-09/

---
Top Attractions
Chasco Fiesta
Founded in 1922, two years before New Port Richey was incorporated, the Chasco Fiesta (chascofiesta.com) is a cultural festival and fundraising event that benefits local charities while celebrating the area's rich Native American heritage. The festival takes place in spring, usually over two successive weekends in late March. Highlights include a decorated boat parade on the Pithlachascotee River, an authentic tribal pow wow and amusement park thrill rides on a carnival midway. Competitive sporting events, including bowling, golf and softball, are also a part of the festivities.
Richey Suncoast Theatre
For a bit of arts and culture while in town, head to the Richey Suncoast Theatre (richeysuncoasttheatre.com). This historic structure opened as a movie house in 1926 and was originally known as the Meighan Theatre, named after Thomas Meighan, a silent film star of the era who built a winter home in New Port Richey. In the modern age, the theater is home to a community theater group that stages productions on weekend nights, as well as Sunday matinee performances, and also hosts occasional music concerts.
Jay B. Starkey Wilderness Park
Even though it's part of the heavily populated Tampa-St. Pete metro area, New Port Richey still retains a surprising amount of undisturbed nature worthy of exploration. The 8,300-acre Jay B. Starkey Wilderness Park (portal.pascocountyfl.net) is a protected watershed and park area where visitors can hike, bike, go bird watching on an Audubon Society-designated trail and camp overnight. Trek through a variety of forested and wetland coastal habitats on 13 miles of hiking trails or on 6.5 miles of paved trails open to bikers and roller bladers that connects to the Suncoast Parkway Bike Trail.
Green Key Beach
The New Port Richey area doesn't have long stretches of beach or wave action like the panhandle section of the state, so don't expect to find a Jimmy Buffett-esque beach combing experience. You can still find a small, uncrowded patch of sand on the Gulf at Green Key Beach. Green Key Beach is part of Robert K. Rees Memorial Park, New Port Richey's only public beach. Here you can comb a short stretch of sand, swim, fish and stroll the boardwalk. Bring a picnic lunch, because this is a park area without concessions.
---
Dining
EL Cerrito Mexican Restaurant & Grill
6911 Congress St

La Alameda Mexican Restaurant
6520 Massachusetts Ave
In East Richey Square

Colombian Resturant Brisas Del Valle #2
6809 Massachusetts Ave

Fitzgerald's Irish Tavern
5811 Nebraska Ave

Bourbon On Main
6307 Grand Blvd

Christina's Restaurant
5821 Main St

Thai Bistro
5414 Main St

Jimmy's Restaurant
6211 Grand Blvd

Rose's Bistro Off Main
6238 Grand Blvd

Los Magueyes Mexican Grill Mexican
7041 US-19

Herschel's Scratch Kitchen Restaurant
5749 Main S

The Social NPR Restaurant
5650 Main St

Boulevard Beef & Ale Inc America
6236 Grand Blvd

Beef 'O' Brady's
5546 Main St

Juan-A-Taco and Cerveza
5781 Nebraska Ave

Delicias Latinas Restaurant
5421 Main St

Melt'd
5641 Main St

Grandma Sally's
5330 Grand Blvd

Leaning Tower of Pizza
5205 Grand Blvd

Country Pizza & Italian Grill
6205 US-19 N

Cracker Barrel Old Country Store
5341 US-19

Trio's Restaurant & Lounge
5316 US-19 N

The WingHouse of New Port Richey
6515 US-19 · In Vanderbilt Square

The Widow Fletcher's
4927 US-19

Joey's New York Pizza & Italian Restaurant
5205 US-19

New China 2
6438 Massachusetts Ave

Sip on Grand
6231 Grand Blvd

Toast
7121 FL-54

IHOP
4736 US-19

Waffle House
6608 US-19

Heros Downtown Subs & Salads
5649 Main St

Vinny D's New Port Richey Pizza
7514 Congress St

Ottaway's
5641 Main St

Madison Restaurant
Port Richey, FL

The Commons on Grand
6345 Grand Blvd

Anchor's Bar and Grille
5015 US-19

San Miguel Mexican Restaurant
7209 FL-54

Rossi Ristorante Italiano
7254 FL-54 · In 7 Springs Plaza

---
Shopping
Shops at Wiregrass 
SR 56, Wesley Chapel
An open-air, "Main Street" style retail and entertainment destination. Macy's, Dillard's and more than 100 specialty stores.




The Grove
SR 54, Wesley Chapel 
National retailers and movie theater with restaurant and full bar. Ross, Michael's and Bed, Bath & Beyond and more.




Downtown Dade City 
More than 50 antique shops, unique boutiques and restaurants in a historic downtown square with old Florida charm.




Downtown New Port Richey
With the scenic Cotee River running through the downtown, New Port Richey is a special place to stroll, shop and dine.

Grand Trinity Plaza
Shopping mall
4134 Little Rd
Open ⋅ Closes 9PM
"Nice plaza with a variety of stores."
In-store shopping

The Village at Mitchell Ranch
Shopping mall
3139 Little Rd
Open ⋅ Closes 9PM
"Sprouts, an anchor store, is a great addition to the Trinity area." In-store shopping

Mitchell Ranch Plaza
Shopping mall
Trinity, FL
Open 24 hours
"This shopping plaza is central to the surrounding area of Trinity." In-store shopping

Pasco Square Mall
Shopping mall
7115 FL-54
Open ⋅ Closes 7:30PM
"Good shopping choices"
In-store shopping

Bealls
Department store
7101 FL-54
In Pasco Square Mall
Open ⋅ Closes 9PM
Department store stocking home goods & an assortment of apparel, shoes & accessories for all ages.
In-store shopping·In-store pickup

Marshalls Department store
2948 Little Rd
In Mitchell Ranch Plaza
Open ⋅ Closes 9:30PM
In-store shopping

Mitchell Crossings
Shopping mall
8833 Mitchell Blvd
Open ⋅ Closes 9PM
"One stop shopping, everything you need"
In-store shopping

Trinity Village Center
Shopping mall
Trinity, FL
Open ⋅ Closes 9PM
"Nice small shopping mall"
In-store shopping

HomeGoods
Department store
8870 Strength Ave
In The Village at Mitchell Ranch
Open ⋅ Closes 9:30PM
"Thank you for coming to Trinity"

Chelsea Place
Shopping mall
1302-1420 Seven Springs Blvd Open ⋅ Closes 12AM "Very nice shopping center great for family and walking when weather permits."
In-store shopping

Sprouts Farmers Market
Grocery store
8840 Strength Ave
Open ⋅ Closes 10PM
"This store is handy and Trinity needed it."
In-store shopping·Curbside pickup·Delivery

Michaels
Craft store
9000 Strength Ave
"This new store in Trinity is the best."
In-store shopping·Curbside pickup




Back to Orangewood Lakes main page

Back to Grand Valley main page

Back to the communities page

NOTICE/DISCLAIMER: Links on the following pages are provided for your convenience, they don't constitute an endorsement of the linked pages, or any commercial or private issues or products therein. We make no warranty or representation concerning the content of those sites or secondary sites to which they are linked.


Click here for printer friendly version