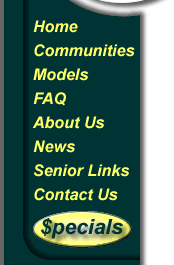 Upcoming Events
Florida State Fair
February 7 -18 Florida Fairgrounds
4800 N US Highway 301
Tampa, FL 33610
Twelve days of fun featuring rockin' rides, amazing agricultural exhibits featuring over 5,000 animals – and fantastic Fair food. The Fair also showcases great games, superior shopping, cultural exhibits and free entertainment.
---
Tampa Bay Chocolate Festival *Official*
February 16, 2019 at 2 PM – 9 PM
Carrollwood Cultural Center The event is Sponsored by the Carrollwood Village HOA Food Trucks of all Kinds will be out Incorporating yummy chocolate into their menu, in foods both sweet and savory. Local Gourmet Food Trucks and Vendors will assemble to bring you a chocolate event that will tantalize your inner sweet tooth. Cooking both desserts & entrée with beautiful, beautiful chocolate! To be clear. This is not just a chocolate dessert festival. You will find all manners and forms of chocolate here. Food Trucks/Carts and vendors interested in participating should contact admins, please let us know if there is anything in particular you would like to see at the event!
---
Bay Area Renaissance Festival
February 16 - March 31st. 2019 at 10 AM – 10 PM
11316 N 46th St, Tampa, FL 33617-2002, United States Join me for my 14th year at the Bay Area Renaissance Festival! This is my best show of the year and I love to see new and familiar faces. I should be in the same location as the past 6 years: on the perimeter, in the back, across from the elephant ride.
---
Florida Strawberry Festival
February 28th - March 10th, 2019 303 Lemon St Plant City, Florida 33563 we will have 11 full days of strawberries, shortcake, big-name concerts, rides, stage shows, attractions, food galore, exhibits, displays, contests, competitions and a berry sweet time for the whole family! We welcome visitors from throughout the Sunshine State and the world to enjoy exhibits of agriculture, commerce, industry, livestock, fine arts, horticulture, and crafts. The fabric of American life is woven into the Festival through social events, contests, youth developmental programs, more than 20 top-tier performances on the Wish Farms Soundstage, and parades with glorious floats and high-stepping marching bands. Central to its focus, the Festival continues to preserve and enhance the agricultural and historical legacy of the Florida strawberry.
---
2019 Sun West Crab & Shrimp Festival
February 22 - 24 2019
SunWest Park 𝐄𝐯𝐞𝐧𝐭 𝐇𝐨𝐮𝐫𝐬: 𝐅𝐫𝐢 𝟓𝐩𝐦-𝟖𝐩𝐦, 𝐒𝐚𝐭 𝟏𝟎𝐚𝐦-𝟖𝐩𝐦, 𝐒𝐮𝐧 𝟏𝟎𝐚𝐦-𝟒𝐩𝐦 The SunWest Crab & Shrimp Festival is back for it's fourth year, and this time around we have added more seating, bigger bands and extended hours, so you have more time to enjoy the festival and fantastic destination... SunWest Park! This event brings thousands of individuals to SunWest Park with 3 days of live bands, crab races, beer, crafter & business vendors, photo booths, kids area and a ton of seafood options. Proceeds benefit The Stano Foundation & Gulfside Hospice & Pasco Palliative Care! Don't miss one of the largest family fun events in Hudson!
---
Chasco Fiesta Parade
Saturday, March 30, 2019 at 11 AM – 2 PM
Main Street New Port Richey Second largest parade in our area (behind Gasparilla). Welcome back Rounders to the Chasco Fiesta Parade in New Port Richey.
---
Top Attractions
Chasco Fiesta
Founded in 1922, two years before New Port Richey was incorporated, the Chasco Fiesta (chascofiesta.com) is a cultural festival and fundraising event that benefits local charities while celebrating the area's rich Native American heritage. The festival takes place in spring, usually over two successive weekends in late March. Highlights include a decorated boat parade on the Pithlachascotee River, an authentic tribal pow wow and amusement park thrill rides on a carnival midway. Competitive sporting events, including bowling, golf and softball, are also a part of the festivities.
Richey Suncoast Theatre
For a bit of arts and culture while in town, head to the Richey Suncoast Theatre (richeysuncoasttheatre.com). This historic structure opened as a movie house in 1926 and was originally known as the Meighan Theatre, named after Thomas Meighan, a silent film star of the era who built a winter home in New Port Richey. In the modern age, the theater is home to a community theater group that stages productions on weekend nights, as well as Sunday matinee performances, and also hosts occasional music concerts.
Jay B. Starkey Wilderness Park
Even though it's part of the heavily populated Tampa-St. Pete metro area, New Port Richey still retains a surprising amount of undisturbed nature worthy of exploration. The 8,300-acre Jay B. Starkey Wilderness Park (portal.pascocountyfl.net) is a protected watershed and park area where visitors can hike, bike, go bird watching on an Audubon Society-designated trail and camp overnight. Trek through a variety of forested and wetland coastal habitats on 13 miles of hiking trails or on 6.5 miles of paved trails open to bikers and roller bladers that connects to the Suncoast Parkway Bike Trail.
Green Key Beach
The New Port Richey area doesn't have long stretches of beach or wave action like the panhandle section of the state, so don't expect to find a Jimmy Buffett-esque beach combing experience. You can still find a small, uncrowded patch of sand on the Gulf at Green Key Beach. Green Key Beach is part of Robert K. Rees Memorial Park, New Port Richey's only public beach. Here you can comb a short stretch of sand, swim, fish and stroll the boardwalk. Bring a picnic lunch, because this is a park area without concessions.
---
Dining

Christo's Family Restaurant
3136 Little Rd · (727) 376-4082


FlameStone Grill Trinity
10900 State Rd. 54 · (727) 282-1000



Johnny Grits
5749 Main St, New Port Richey, FL 34652
(727) 835-7663

Thai Bistro
6236 Grand Blvd
New Port Richey
(727) 846-8366

Fitzgerald's Irish Tavern
5811 Nebraska Ave, New Port Richey, FL 34652
(727) 816-9092

Zen Forrest
8809 Mitchell Blvd
New Port Richey
(727) 372-1663

Anthony's Italian Restaurant
5328 Little Rd
New Port Richey
(727) 372-3800

Zim Zari
3230 Little Rd
Trinity
(727) 375-9755


Susie's Too Family
(727) 376-9534
8010 Old County Road 54
New Port Richey

Rocky's Philly Cheese Steak
(727) 372-7118
7286 State Road 54
New Port Richey

Rossi Ristorante Italiano
(727) 376-4010
7254 State Road 54
New Port Richey

Catches Waterfront Grille
Varied selection of seafood dishes including house specials in a breezy hangout with a tiki bar
7811 Bayview St, Port Richey, FL 34668

Central Park Family Restaurant
Classic diner fare, from pancakes to hamburgers, served in this unassuming eatery with a retro vibe.
7657 FL-54, New Port Richey, FL 34653

---
Shopping
Shops at Wiregrass 
SR 56, Wesley Chapel
An open-air, "Main Street" style retail and entertainment destination. Macy's, Dillard's and more than 100 specialty stores.




The Grove
SR 54, Wesley Chapel 
National retailers and movie theater with restaurant and full bar. Ross, Michael's and Bed, Bath & Beyond and more.




Downtown Dade City 
More than 50 antique shops, unique boutiques and restaurants in a historic downtown square with old Florida charm.




Downtown New Port Richey
With the scenic Cotee River running through the downtown, New Port Richey is a special place to stroll, shop and dine.



Back to Orangewood Lakes main page

Back to Grand Valley main page

Back to the communities page

NOTICE/DISCLAIMER: Links on the following pages are provided for your convenience, they don't constitute an endorsement of the linked pages, or any commercial or private issues or products therein. We make no warranty or representation concerning the content of those sites or secondary sites to which they are linked.


Click here for printer friendly version