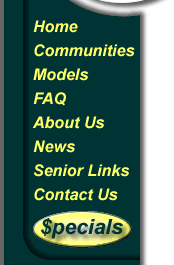 Upcoming Events
Winter Festival
Sat, December 1, 2018 10:00 AM – 2:00 PM
Florida Technical College
The holiday season is just around the corner. When December arrives, we at Florida Technical College want to celebrate the spirit of the season with our friends and neighbors in a warm Christmas celebration. At our Winter Festival, you can enjoy time in community, tradition, generosity, and much-shared joy. We will have games and raffles for children of all ages, and the opportunity to take your picture with Santa Claus to remember the moment. Don't miss the opportunity to come and share this special event with us!
---
Festival Of Lights
Saturday, December 8, 2018 at 4 PM – 9 PM
Main Street Zephyrhills
Theme: Florida Christmas The Main Street Zephyrhills Christmas Parade is the highlight of the Festival of Lights event, a fun-filled day & night for the whole family. There will be live local entertainment at the Eiland Bandstand from 4PM to 9PM plus lots of food, merchandise and craft vendors to choose from at the event. We will be giving away two children's bicycles at the event so be sure to stop by the Main Street Zephyrhills booth to complete a quick survey and get a free ticket for your age-appropriate child to enter the drawing. You and your child must be present to win. The drawing will be held at 8:30 p.m. at the Eiland Bandstand. Santa will be taking FREE photos in front of Goin Postal.
---
SantaFest
Sat, December 8, 2018
2:00 PM – 5:00 PM
The Loop West is welcoming Santa in a big way at this year's Holiday celebration! We invite you to experience the first annual SantaFest on Saturday, December 8th. Enjoy holiday entertainers and crafts, raffles, a kids fun zone,large gift raffles, a wine experience, a hot chocolate bar, and don't miss Santa's grand entrance at (hour afer opening, insert time). Arrive early, because the first 100 guests receive a FREE gift bag! Come out and celebrate the Holidays with SantaFest at the Loop West on December 8th!
---
Holiday Color with Plants
Wednesday, December 12, 2018 at 10:30 AM – 11:30 AM
Haines City Public Library
Do you enjoy decorating for the holidays? Why not try incorporating plants and other materials from nature? Learn how to decorate indoors and outdoors for the holidays with plants, natural materials, and other festive crafts.
---
2018 Winter Showcase
Saturday, December 15, 2018 at 6 PM – 8 PM
Lake Eva Event Center
Be prepared to be entertained as AAD brings you your passport around the world with Holiday traditions! This event will include our dancers performing AND a special dinner hosted by our fundraising committee. Funds will be used towards dancers performing on RCCL in June! Show will begin at 6pm, doors open at 5! Bring your appetite! Tickets are $15 per person
---
Attractions
Bok Tower Gardens - Lake Wales
Bok Tower Garden's historic beauty is a treat for all ages.Located on 250 acres of exquisitely manicured gardens that surround the 205 foot marble & coquina carrillon tower, Bok Tower Garden's offers something for the entire family: feed the swans, tour the magnificent Pinewood Estates, listen to the soothing chimes of Bok Tower, dine at the Blue Palmetto Cafe, shop at the Tower & Garden Gift Shop and much more!Visit their website at www.boktowergardens.org or call 863-676-1408 for more information!

Fantasy of Flight - Polk City
Get ready for an amazing adventure & fire up your sense of wonder! Fantasy of Flight celebrates the spirit of adventure that has inspired aviators for over a century. Experience a one-of-a kind journey by piloting your own virtual hot air balloon or take a ride on the wind in a hands-on hang glider simulator. Go on a guided tour of their runways, hangars & private airfield. View over 40 vintage aircraft painstakingly restored to pristine conditiion. Fantasy of Flight is the only attraction in the world to fly daily aerial demonstrations of vintage aircraft!Visit their website at www.fantasyofflight.com or call 863-984-3500 for more information!

LEGOLAND Florida - Winter Haven
LEGOLAND Florida is geared specifically towards youngsters ages two through 12. With over 50 family rides, "hands-on" attractions and shows, LEGOLAND Florida provides education, adventure and fun in this second park of its kind in the United States. LEGOLAND Water Park at LEGOLAND Florida features a wave pool, Build-A-Raft lazy river, tube slides, body slides and an interactive water-play structure - DUPLO® Safari (closed seasonally).
Visit their website: www.florida.legoland.com or call (877) 350-LEGO(5346) for more information.

Sun 'n Fun - The Florida Air Museum - Lakeland
The Sun 'n Fun complex is home to the Florida Air Museum, Florida's official aviation museum and education center. The museum hosts an ever expanding variety of educational programs and events, including aviation summer camps, Wings 'n Things, First Flights program, teacher workshops and more. The museum is also home to the FAA Production Studio, which produces safety videos and seminars for distribtion world-wide via their satellite uplink system. Facilities Rental, aircraft restoration, a gift shop and other aviation events are only a few of the complex's other year-round activities. Visit Sun 'n Fun anytime of year for a unique aviation experience.Visit their website at www.sun-n-fun.org or call 863-644-2431 for more information!
---
Restaurants
La Fiesta Mexicana
645 Ingraham Ave, Haines City, FL 33844
Phone: (863) 422-2200

Nikko's Egg City
35510 US-27, Haines City, FL 33844
Phone: (863) 353-2698

Dora's Pizza
35562 US-27, Haines City, FL 33844
Phone: (863) 422-6474

First Wok Chinese Restaurant
First Wok, Haines City, FL 33844
Phone: (863) 422-7024

The Port Steak & Seafood
16000 Lake Hatchineha Rd, Haines City, FL 33844
Phone: (863) 949-4835

Homestyle Chicken N Fish
404 E Hinson Ave, Haines City, FL 33844
Phone: (863) 422-0734

Shady Cove
7140 Shady Cove Road East, Haines City, FL 33844
Phone: (863) 421-6800

Taste of Florida At Lang's
5900 US-17, Haines City, FL 33844
Phone: (863) 956-1460



Click here for printer friendly version