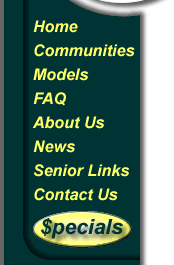 Upcoming Events
---
Upcoming Events
---
September

~9/7 7p-11p: Sam Hunt Concert @ Midflorida Credit Union Amphitheatre in Tampa
~9/9 10a-3p: Tampa Bay Women's Expo @ 4800 US Hwy 301 N in Tampa
~9/9 7p-11p: Godsmack Concert @ Midflorida Credit Union Amphitheatre in Tampa
~9/16 10a-2p: Lions Club Fall Festival @ 5827 Dean Dairy Rd. Zephyrhills
~9/16 12p-3p: Constitution Day @ 15602 Pioneer Museum Rd. Dade City
~9/16 11a-12p: Goat Yoga @ S Farms in Dade City
~9/23 10a-4p: Cracker Country Museum Day @ 4800 US Hwy 301 N, Tampa
~9/23 3p-7p: Dessert Wars @ 4800 US Hwy 301 N, Tampa
~9/29-9/30 10a-5p: Tampa Bay Boat Show @ Florida State Fairgrounds
~9/29 7p-11p: Shinedown Concert @ Midflorida Credit Union Amphitheatre in Tampa
~9/30 9a-2p: Gardenfest @ 102 N Palmer St. Plant City
~9/30 2p-8p: Mossy Hollow: A Market of Drear & Wonder @ 1501 W. Hwy 60 Plant City
~9/30 7p-11p: Eric Church Concert @ Midflorida Credit Union Amphitheatre in Tampa
~9/30 9a-6p: Fall Festival @ 17187 Lake Iola Road in Dade CIty
~Every Monday 7p-9p Monday Night Trivia @ Dade City Brewhouse 14323 7th St. Dade City
~Every Tuesday 1p-3p: Food Bank @ 1st Baptist Church, 37511 Church Ave. Dade City
~Every Tuesday 3p-4p: Chair Yoga Class @ 7745 Gall Blvd. Zephyrhills
~Every Thursday 8p-11p: Karaoke & Ladies Night @ Dade City Tap House 37916 Pasco Ave
~Every Friday 2p-6p: Food Bank @ 1st Baptist Church, 37511 Church Ave. Dade City
~1st & 3rd Saturday 8a-11a: Community Yard Sale at Dade City BBQ & Ice Cream Company at 14910 US 98 Bypass
~1st Saturday of the month 10a-3p: Dade City Market Place in Downtown Dade City
~1st Saturday of the month 12p-4p: Dade City Cruise-in in Downtown Dade City
~3rd Saturday 9a-2p: Main Street Market in downtown Zephyrhills
~3rd Saturday 3p-6p: Strawberry Classic Cruise-in in downtown Plant City
For more local events, check out the following websites:
Zephyrhills: https://www.zephyrhillschamber.org/events/calendar/2023-09-01
Dade City: https://www.dadecitychamber.org/events/calendar/2023-09-01
Plant City: https://www.plantcity.org/events/calendar/2023-09-01
Florida State Fairgrounds/Tampa: https://floridastatefair.com/events/month/2023-09/

---
Attractions
Bok Tower Gardens - Lake Wales
Bok Tower Garden's historic beauty is a treat for all ages.Located on 250 acres of exquisitely manicured gardens that surround the 205 foot marble & coquina carrillon tower, Bok Tower Garden's offers something for the entire family: feed the swans, tour the magnificent Pinewood Estates, listen to the soothing chimes of Bok Tower, dine at the Blue Palmetto Cafe, shop at the Tower & Garden Gift Shop and much more!Visit their website at www.boktowergardens.org or call 863-676-1408 for more information!

Fantasy of Flight - Polk City
Get ready for an amazing adventure & fire up your sense of wonder! Fantasy of Flight celebrates the spirit of adventure that has inspired aviators for over a century. Experience a one-of-a kind journey by piloting your own virtual hot air balloon or take a ride on the wind in a hands-on hang glider simulator. Go on a guided tour of their runways, hangars & private airfield. View over 40 vintage aircraft painstakingly restored to pristine conditiion. Fantasy of Flight is the only attraction in the world to fly daily aerial demonstrations of vintage aircraft!Visit their website at www.fantasyofflight.com or call 863-984-3500 for more information!

LEGOLAND Florida - Winter Haven
LEGOLAND Florida is geared specifically towards youngsters ages two through 12. With over 50 family rides, "hands-on" attractions and shows, LEGOLAND Florida provides education, adventure and fun in this second park of its kind in the United States. LEGOLAND Water Park at LEGOLAND Florida features a wave pool, Build-A-Raft lazy river, tube slides, body slides and an interactive water-play structure - DUPLO® Safari (closed seasonally).
Visit their website: www.florida.legoland.com or call (877) 350-LEGO(5346) for more information.

Sun 'n Fun - The Florida Air Museum - Lakeland
The Sun 'n Fun complex is home to the Florida Air Museum, Florida's official aviation museum and education center. The museum hosts an ever expanding variety of educational programs and events, including aviation summer camps, Wings 'n Things, First Flights program, teacher workshops and more. The museum is also home to the FAA Production Studio, which produces safety videos and seminars for distribtion world-wide via their satellite uplink system. Facilities Rental, aircraft restoration, a gift shop and other aviation events are only a few of the complex's other year-round activities. Visit Sun 'n Fun anytime of year for a unique aviation experience.Visit their website at www.sun-n-fun.org or call 863-644-2431 for more information!
---
Restaurants
La Fiesta Mexicana
645 Ingraham Ave, Haines City, FL 33844
Phone: (863) 422-2200

Nikko's Egg City
35510 US-27, Haines City, FL 33844
Phone: (863) 353-2698

Dora's Pizza
35562 US-27, Haines City, FL 33844
Phone: (863) 422-6474

First Wok Chinese Restaurant
First Wok, Haines City, FL 33844
Phone: (863) 422-7024

The Port Steak & Seafood
16000 Lake Hatchineha Rd, Haines City, FL 33844
Phone: (863) 949-4835

Homestyle Chicken N Fish
404 E Hinson Ave, Haines City, FL 33844
Phone: (863) 422-0734

Shady Cove
7140 Shady Cove Road East, Haines City, FL 33844
Phone: (863) 421-6800

Taste of Florida At Lang's
5900 US-17, Haines City, FL 33844
Phone: (863) 956-1460


Click here for printer friendly version