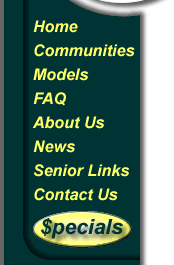 Upcoming Events
Lakeland Flying Tigers
Apr 5, 2018 - Sep 2, 2018
All Day
Publix Field at Joker Marchant Stadium
The 2018 season runs from April 5 to September 2. Games begin at 10:30 a.m., Noon, 1:00 p.m., 4:00 p.m., 6:00 p.m. and 6:30 p.m.
---
It's a Dog Friendly Summer at Bok Tower Gardens
Jun 1, 2018 - Aug 31, 2018
8:00 am - 5:00 pm
Bok Tower Gardens
Enjoy a stroll this summer with your four-legged friend. Admission for dogs is $5.00 per animal. All dogs must remain on a leash during their visit and will not be permitted inside Hammock Hollow, Pinewood Estate, the Blue Palmetto Cafe or the Shop at Bok. Family Memberships and above include free admission for pups!
---
Saturday Night Rodeo
Jun 23, 2018 7:30 pm - 9:30 pm
Westgate River Ranch Resort
Cowpokes and bronco busters descend upon Westgate River Ranch every Saturday night at 7:30 p.m. for an evening of fun for the whole family at the 1,200-seat rodeo arena. This real-life rodeo features trick riding, bull riding, calf roping, barrel racing, rodeo clown antics and a patriotic, flag-waving tribute to our armed forces accompanied by uplifting, classic country songs such as Lee Greenwood's "God Bless the USA" and Toby Keith's "Courtesy of the Red, White & Blue." In addition, kids are invited into the rodeo arena toward the end of the evening and get the opportunity to participate in a real "calf scramble." Don't miss it!
---
Legally Blonde, the Musical
Jul 19, 2018 All Day
Theatre Winter Haven
Theatre Winter Haven, Florida's most honored community theatre, presents a musical based on a book by Heather Hach - Legally Blonde, the Musical, July 13-29, 2018.
---
July 13-29
Thursday - Saturday: 2:30 p.m. and 7:30 p.m.
Sunday: 2:30 p.m.
A fabulously fun international award-winning musical based on the adored movie, Legally Blonde, follows the transformation of Elle Woods as she tackles stereotypes, snobbery and scandal in pursuit of her dreams. This action-packed musical explodes on the stage with memorable songs and dynamic dances. Equal parts hilarious and heart-warming, this musical is so much fun, it should be illegal!
---
Lake Wales Car Show
Downtown Lake Wales
E Stuart Ave , Lake Wales, FL 33853
4:00 pm - 8:00 pm
Stroll and admire the cool antique, custom and classic cars of yesteryear while enjoying music, enchanting shops, and the unique restaurants of charming downtown Lake Wales.
---
Attractions
Bok Tower Gardens - Lake Wales
Bok Tower Garden's historic beauty is a treat for all ages.Located on 250 acres of exquisitely manicured gardens that surround the 205 foot marble & coquina carrillon tower, Bok Tower Garden's offers something for the entire family: feed the swans, tour the magnificent Pinewood Estates, listen to the soothing chimes of Bok Tower, dine at the Blue Palmetto Cafe, shop at the Tower & Garden Gift Shop and much more!Visit their website at www.boktowergardens.org or call 863-676-1408 for more information!

Fantasy of Flight - Polk City
Get ready for an amazing adventure & fire up your sense of wonder! Fantasy of Flight celebrates the spirit of adventure that has inspired aviators for over a century. Experience a one-of-a kind journey by piloting your own virtual hot air balloon or take a ride on the wind in a hands-on hang glider simulator. Go on a guided tour of their runways, hangars & private airfield. View over 40 vintage aircraft painstakingly restored to pristine conditiion. Fantasy of Flight is the only attraction in the world to fly daily aerial demonstrations of vintage aircraft!Visit their website at www.fantasyofflight.com or call 863-984-3500 for more information!

LEGOLAND Florida - Winter Haven
LEGOLAND Florida is geared specifically towards youngsters ages two through 12. With over 50 family rides, "hands-on" attractions and shows, LEGOLAND Florida provides education, adventure and fun in this second park of its kind in the United States. LEGOLAND Water Park at LEGOLAND Florida features a wave pool, Build-A-Raft lazy river, tube slides, body slides and an interactive water-play structure - DUPLO® Safari (closed seasonally).
Visit their website: www.florida.legoland.com or call (877) 350-LEGO(5346) for more information.

Sun 'n Fun - The Florida Air Museum - Lakeland
The Sun 'n Fun complex is home to the Florida Air Museum, Florida's official aviation museum and education center. The museum hosts an ever expanding variety of educational programs and events, including aviation summer camps, Wings 'n Things, First Flights program, teacher workshops and more. The museum is also home to the FAA Production Studio, which produces safety videos and seminars for distribtion world-wide via their satellite uplink system. Facilities Rental, aircraft restoration, a gift shop and other aviation events are only a few of the complex's other year-round activities. Visit Sun 'n Fun anytime of year for a unique aviation experience.Visit their website at www.sun-n-fun.org or call 863-644-2431 for more information!
---
Restaurants
La Fiesta Mexicana
645 Ingraham Ave, Haines City, FL 33844
Phone: (863) 422-2200

Nikko's Egg City
35510 US-27, Haines City, FL 33844
Phone: (863) 353-2698

Dora's Pizza
35562 US-27, Haines City, FL 33844
Phone: (863) 422-6474

First Wok Chinese Restaurant
First Wok, Haines City, FL 33844
Phone: (863) 422-7024

The Port Steak & Seafood
16000 Lake Hatchineha Rd, Haines City, FL 33844
Phone: (863) 949-4835

Homestyle Chicken N Fish
404 E Hinson Ave, Haines City, FL 33844
Phone: (863) 422-0734

Shady Cove
7140 Shady Cove Road East, Haines City, FL 33844
Phone: (863) 421-6800

Taste of Florida At Lang's
5900 US-17, Haines City, FL 33844
Phone: (863) 956-1460



Click here for printer friendly version