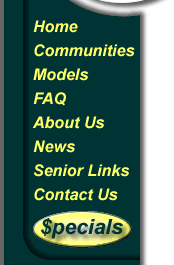 Upcoming Events
On Golden Pond
Theatre Winter Haven
210 Cypress Gardens Blvd , Winter Haven, FL 33880
Apr 22, 2018 All Day
Theatre Winter Haven, Florida's most honored community theatre, presents a 1979 play by Ernest Thompson - On Golden Pond, April 5-22, 2018.
April 5-22
Thursday - Saturday: 2:30 p.m. and 7:30 p.m.
Sunday: 2:30 p.m.
Every summer, elderly couple Norman and Ethel Thayer visit their cottage on Golden Pond, a large, beautiful lake. This summer, however, will be different. Their estranged daughter Chelsea is coming to visit, dropping off her soon-to-be stepson, who begins to develop a bond with her father that she always wanted.
Each February, in affiliation with the Florida Bar-B-Que Association, the Haines City Leisure Services Department hosts Ribs on the Ridge at Lake Eva Park. This event draws barbecue teams from across Florida and other states. Professional and amateur teams compete for cash prizes, trophies and "bragging rights." This is also an opportunity to expose local residents to the art of outdoor barbecue cooking.

---
Lake Wales Car Show
Downtown Lake Wales
E Stuart Ave , Lake Wales, FL 33853
Apr 28, 2018
4:00 pm - 8:00 pm
Stroll and admire the cool antique, custom and classic cars of yesteryear while enjoying music, enchanting shops, and the unique restaurants of charming downtown Lake Wales.

---
Baldwin Park First Friday Festival
Fri, May 4, 2018
5:30 PM – 9:30 PM EDT
This FREE sidewalk festival is held the First Friday of every month, and is both family and pet friendly. Over 70 local artisans of all genres will display their art while guests shop and stroll through the heart of downtown Baldwin Park. Also featured are many Central Florida based small businesses and non-profit organizations with products and offerings ranging from health and fitness, to beauty and fashion, as well as community service opportunities.
---
64th Bahia Shriners Circus
Saturday, May 5, 2018 at 10:00am
Events Center at Osceola Heritage Park
1875 Silver Spur Lane
Kissimmee, FL 34744
---
Haines City Cardboard Boat Challenge 2018
Saturday, May 5, 2018 at 8:00 AM – 12:30 PM EDT
Lake Eva Park
555 Ledwith Avenue
Haines City, FL 33844
This event helps raise awareness about our water resources and how we all must play a role in protecting them. People can reduce their impact on the environment through the lifestyle choices they make every day. Celebrate our lakes and join the fun!
---
Smokin' Blues, Boats, & BBQ
Sat, May 12, 2018 • 10:00 AM – 9:00 PM EDT
Lakefront Park
1104 Lakeshore Boulevard
Saint Cloud, FL 34769
St. Cloud Main Street presents Smokin' Brews, Boats, & BBQ featuring P1 Power Boats. This event is packed with excitement, featuring a Craft Brew Festival, exhilarating Power Boat Races, and the People's Choice BBQ Competition. Come eat, drink and enjoy the races with us on May 12th, 2018. Be sure to print or save your tickets for entry to the Craft Beer Fest and the People's Choice BBQ Competition.
---
Bartow Antiques & Collectibles Market
200 E Main St , Bartow, FL 33830
May 12, 2018
9:00 am - 1:00 pm
Held the 2nd Saturday of each month, the Antiques & Collectibles Market in Bartow features a variety of antiques, collectibles, vintage, and retro items and is held the second Saturday of each month.
---
St Pete Beach Beer Festival 2018
Sat, May 12, 2018
4:00 PM – 8:00 PM EDT
St Pete Beach Community Center
7701 Boca Ciega Drive
Saint Pete Beach, FL 33706
More than 50 beers from National and Local craft breweries will be available for your sampling pleasure when you attend the 2018 St Pete Beach Beer Fest located at the St Pete Beach Recreation Center. Set directly on the intercostal waterway of St Pete Beach; enjoy tasting some of the best craft beers while enjoying the incredible waterside setting. There will be delicious food options available for purchase. In addition, there will be various beers to sample from Tampa bay area homebrew clubs and voting for award of the beach.
Lakeland Country Fest
Masons Live
5501 Florida Avenue South
Lakeland, FL 33813
Sat, May 26, 2018, 4:00 PM – Sun, May 27, 2018, 2:00 AM
Lakeland are you ready for a great day and night of the Areas Best Country Artists! Saturday, May 26th 2018 you won't want to miss this! The return of the areas biggest country band! "Clemons Road" with all the original members!
---
Attractions
Bok Tower Gardens - Lake Wales
Bok Tower Garden's historic beauty is a treat for all ages.Located on 250 acres of exquisitely manicured gardens that surround the 205 foot marble & coquina carrillon tower, Bok Tower Garden's offers something for the entire family: feed the swans, tour the magnificent Pinewood Estates, listen to the soothing chimes of Bok Tower, dine at the Blue Palmetto Cafe, shop at the Tower & Garden Gift Shop and much more!Visit their website at www.boktowergardens.org or call 863-676-1408 for more information!

Fantasy of Flight - Polk City
Get ready for an amazing adventure & fire up your sense of wonder! Fantasy of Flight celebrates the spirit of adventure that has inspired aviators for over a century. Experience a one-of-a kind journey by piloting your own virtual hot air balloon or take a ride on the wind in a hands-on hang glider simulator. Go on a guided tour of their runways, hangars & private airfield. View over 40 vintage aircraft painstakingly restored to pristine conditiion. Fantasy of Flight is the only attraction in the world to fly daily aerial demonstrations of vintage aircraft!Visit their website at www.fantasyofflight.com or call 863-984-3500 for more information!

LEGOLAND Florida - Winter Haven
LEGOLAND Florida is geared specifically towards youngsters ages two through 12. With over 50 family rides, "hands-on" attractions and shows, LEGOLAND Florida provides education, adventure and fun in this second park of its kind in the United States. LEGOLAND Water Park at LEGOLAND Florida features a wave pool, Build-A-Raft lazy river, tube slides, body slides and an interactive water-play structure - DUPLO® Safari (closed seasonally).
Visit their website: www.florida.legoland.com or call (877) 350-LEGO(5346) for more information.

Sun 'n Fun - The Florida Air Museum - Lakeland
The Sun 'n Fun complex is home to the Florida Air Museum, Florida's official aviation museum and education center. The museum hosts an ever expanding variety of educational programs and events, including aviation summer camps, Wings 'n Things, First Flights program, teacher workshops and more. The museum is also home to the FAA Production Studio, which produces safety videos and seminars for distribtion world-wide via their satellite uplink system. Facilities Rental, aircraft restoration, a gift shop and other aviation events are only a few of the complex's other year-round activities. Visit Sun 'n Fun anytime of year for a unique aviation experience.Visit their website at www.sun-n-fun.org or call 863-644-2431 for more information!
---
Restaurants
La Fiesta Mexicana
645 Ingraham Ave, Haines City, FL 33844
Phone: (863) 422-2200

Nikko's Egg City
35510 US-27, Haines City, FL 33844
Phone: (863) 353-2698

Dora's Pizza
35562 US-27, Haines City, FL 33844
Phone: (863) 422-6474

First Wok Chinese Restaurant
First Wok, Haines City, FL 33844
Phone: (863) 422-7024

The Port Steak & Seafood
16000 Lake Hatchineha Rd, Haines City, FL 33844
Phone: (863) 949-4835

Homestyle Chicken N Fish
404 E Hinson Ave, Haines City, FL 33844
Phone: (863) 422-0734

Shady Cove
7140 Shady Cove Road East, Haines City, FL 33844
Phone: (863) 421-6800

Taste of Florida At Lang's
5900 US-17, Haines City, FL 33844
Phone: (863) 956-1460



Click here for printer friendly version