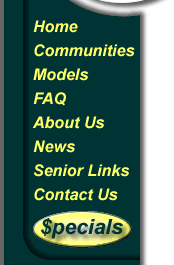 Upcoming Events
Pints for Paws Lakeland Beer Fest
Jan 18, 2019 7:00 pm - 9:30 pm
Frances Langford Promenade
Pints for Paws Lakeland Beer Fest, your favorite pet-friendly beer festival is BACK for its fifth year! Attendees will enjoy sampling from over 100 different brands of beer, along with a free souvenir pilsner sample glass, live music, food trucks, interactive beer stations, entertainment and more. Leashed pets are welcome and Pints for Paws benefits the The Humane Society of Polk County - Polk's No Kill Shelter. Must be 21 years and older to attend event.
---
Masters of Illusion
Jan 19, 2019 7:30 pm - 9:30 pm
RP Funding Center
MASTERS OF ILLUSION, the hit CW television series and America's largest touring magic show is coming to the RP Funding Center. Only the best, most unique, amusing, astounding and amazing performers have been chosen to perform in Masters of Illusion. Master of Illusion is a huge stage phenomenon born from the multi-award-winning television series "Masters of Illusion," which is heading into its 5th season on the CW in 2018. Starring the world's greatest award-winning magicians, this 21st century magic show is unlike anything you have seen before - filled with modern illusions and arts of deception, performed live on stage. Watch closely as you experience things that just can't be done……or can they?
---
Snowbird Extravaganza
Jan 29, 2019 - Jan 30, 2019 9:00 am - 4:30 pm
RP Funding Center
This event combines a consumer show featuring products and services of local and national organizations with three stages of free live entertainment and feature areas including a Healthy Living Centre, a Memory Centre, Internet Café, The Hockey Hall of Fame and Animals of the World show. Admission is free on Tuesday and Wednesday, January 29 and 30 from 9:00 a.m. to 4:30 p.m. Every year, tens of thousands of Canadian and American winter visitors migrate to the state of Florida to escape the cold winter weather of the north. Snowbird Extravaganza is a homecoming and a celebration of this unique way of life, the "Snowbird Lifestyle". In addition to all of the Extravaganza Feature Areas and the main stage in the beautiful Youkey Theatre, this event boasts three additional stages: the Bingo stage in Exhibit Hall, where attendees can stop for a quick Bingo break, the Medipac Stage in Sikes Hall, and the Hospitality Stage in Jenkins Arena.
---
Julian Gargiulo Concert
Jan 30, 2019 7:30 pm - 9:00 pm
Branscomb Auditorium
Continuing a tradition of more than fifty years, the Florida Southern College's Festival of Fine Arts 2018-2019 season is filled with vibrant events showcasing the arts. Whether it's music, dance, theatre, or art – there is something for everyone.
---
Spring Bloom Festival at Bok Tower Gardens
Feb 1, 2019 - Apr 15, 2019 All Day
Bok Tower Gardens
Ring in the spring blooming season with a visit to Bok Tower Gardens in Lake Wales. Their annual Bloom Fesitival is dedicated to highlighting the cultural and horticultural arts. Spring Bloom Festival celebrates Mother Nature with a full calendar of events and beautiful floral displays in each room of Pinewood Estate.
---
Florida State Fair
February 7 -18 Florida Fairgrounds
4800 N US Highway 301
Tampa, FL 33610
Twelve days of fun featuring rockin' rides, amazing agricultural exhibits featuring over 5,000 animals – and fantastic Fair food. The Fair also showcases great games, superior shopping, cultural exhibits and free entertainment.
---
Florida Strawberry Festival
February 28th - March 10th, 2019 303 Lemon St Plant City, Florida 33563 we will have 11 full days of strawberries, shortcake, big-name concerts, rides, stage shows, attractions, food galore, exhibits, displays, contests, competitions and a berry sweet time for the whole family! We welcome visitors from throughout the Sunshine State and the world to enjoy exhibits of agriculture, commerce, industry, livestock, fine arts, horticulture, and crafts. The fabric of American life is woven into the Festival through social events, contests, youth developmental programs, more than 20 top-tier performances on the Wish Farms Soundstage, and parades with glorious floats and high-stepping marching bands. Central to its focus, the Festival continues to preserve and enhance the agricultural and historical legacy of the Florida strawberry.
---
Attractions
Bok Tower Gardens - Lake Wales
Bok Tower Garden's historic beauty is a treat for all ages.Located on 250 acres of exquisitely manicured gardens that surround the 205 foot marble & coquina carrillon tower, Bok Tower Garden's offers something for the entire family: feed the swans, tour the magnificent Pinewood Estates, listen to the soothing chimes of Bok Tower, dine at the Blue Palmetto Cafe, shop at the Tower & Garden Gift Shop and much more!Visit their website at www.boktowergardens.org or call 863-676-1408 for more information!

Fantasy of Flight - Polk City
Get ready for an amazing adventure & fire up your sense of wonder! Fantasy of Flight celebrates the spirit of adventure that has inspired aviators for over a century. Experience a one-of-a kind journey by piloting your own virtual hot air balloon or take a ride on the wind in a hands-on hang glider simulator. Go on a guided tour of their runways, hangars & private airfield. View over 40 vintage aircraft painstakingly restored to pristine conditiion. Fantasy of Flight is the only attraction in the world to fly daily aerial demonstrations of vintage aircraft!Visit their website at www.fantasyofflight.com or call 863-984-3500 for more information!

LEGOLAND Florida - Winter Haven
LEGOLAND Florida is geared specifically towards youngsters ages two through 12. With over 50 family rides, "hands-on" attractions and shows, LEGOLAND Florida provides education, adventure and fun in this second park of its kind in the United States. LEGOLAND Water Park at LEGOLAND Florida features a wave pool, Build-A-Raft lazy river, tube slides, body slides and an interactive water-play structure - DUPLO® Safari (closed seasonally).
Visit their website: www.florida.legoland.com or call (877) 350-LEGO(5346) for more information.

Sun 'n Fun - The Florida Air Museum - Lakeland
The Sun 'n Fun complex is home to the Florida Air Museum, Florida's official aviation museum and education center. The museum hosts an ever expanding variety of educational programs and events, including aviation summer camps, Wings 'n Things, First Flights program, teacher workshops and more. The museum is also home to the FAA Production Studio, which produces safety videos and seminars for distribtion world-wide via their satellite uplink system. Facilities Rental, aircraft restoration, a gift shop and other aviation events are only a few of the complex's other year-round activities. Visit Sun 'n Fun anytime of year for a unique aviation experience.Visit their website at www.sun-n-fun.org or call 863-644-2431 for more information!
---
Restaurants
La Fiesta Mexicana
645 Ingraham Ave, Haines City, FL 33844
Phone: (863) 422-2200

Nikko's Egg City
35510 US-27, Haines City, FL 33844
Phone: (863) 353-2698

Dora's Pizza
35562 US-27, Haines City, FL 33844
Phone: (863) 422-6474

First Wok Chinese Restaurant
First Wok, Haines City, FL 33844
Phone: (863) 422-7024

The Port Steak & Seafood
16000 Lake Hatchineha Rd, Haines City, FL 33844
Phone: (863) 949-4835

Homestyle Chicken N Fish
404 E Hinson Ave, Haines City, FL 33844
Phone: (863) 422-0734

Shady Cove
7140 Shady Cove Road East, Haines City, FL 33844
Phone: (863) 421-6800

Taste of Florida At Lang's
5900 US-17, Haines City, FL 33844
Phone: (863) 956-1460



Click here for printer friendly version